What Is Major Medical Insurance?
Breakdown by expert medical insurance providers
So what is major medical insurance and how is it going to affect you. Well, as an expert in medical insurance, I can tell you right now that it's something you are going to need if you are considering living abroad, and care about your health. 
So, I created this blog to help you understand the ins and outs of major medical insurance and explain what's included, the pros and cons and of course the most important features. Hopefully then you can decide between major or full comprehensive medical insurance. 
As always, if you are interested in getting medical insurance please don't hesitate to get a free quotation from our website. Here's a blog on the cost of medical insurance to help as well. 
Ok, let's jump straight into it. Here's everything you need to know about major medical insurance.
What Does Major Medical Insurance Cover?
For your first step, it's super important to know what major medical insurance includes to ensure you are covered in case of an emergency. On average, major medical insurance typically covers hospitalisation, surgeries, outpatient services, and prescription medications. 
Our packages cover exactly that, as well as some global security benefits and psychology benefits you. Not many other insurance companies will provide cover for some of these areas so make sure you check beforehand. 
Let's also not forget that coverage extends to chronic and severe illnesses, as well as accidents requiring extensive medical services. Essentially it's covering you for anything major (as it's in the name). 
These plans are designed for comprehensive, long-term healthcare needs and are relevant for international nomads and expats who require a robust medical safety net while living abroad. Mostly, this applies to everyone in my opinion. 
Different countries and providers have variations in what is covered, so always check the specifics and even the fineprints of your plan. You don't want to get left short, especially on anything major.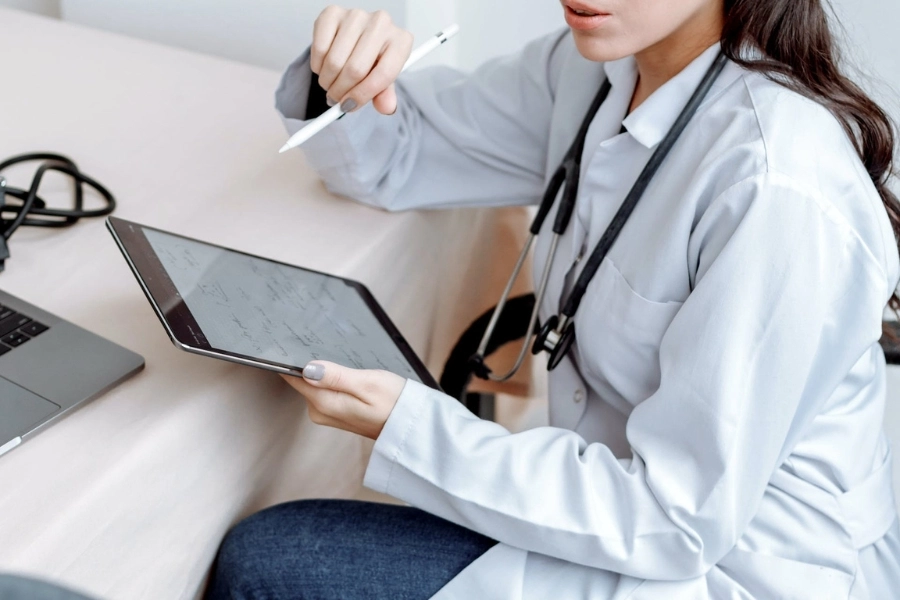 Who Is Major Medical Insurance Best Suited For?
Great question. And honestly I get asked this one a lot. For us, we usually recommend medical insurance for individuals who are looking for a comprehensive medical insurance plan but also focusing on mostly anything serious or major. 
This may include international expats, frequent travellers, digital nomads, and business entrepreneurs who are all living abroad, and have been for a while. 
Now, it is also suitable for those with ongoing health conditions that require regular medical attention. This is an important area, because sometimes you might get overcharged for having pre-existing health conditions. 
The coverage is designed for extensive medical needs ranging from hospitalisation to chronic illness treatment, making it beneficial for people who are in different global locations and may require significant healthcare services. 
Most countries abroad don't provide free healthcare, meaning if something serious does happen to you then you could be left badly out of pocket. Essentially, major medical is for anyone who doesn't want to be paying for those out of pocket costs. 
PS. Here's my blog on the best medical insurance.
Does Major Medical Insurance Work Internationally?
Yes, most major medical insurance will cover you overseas. With us, we cover overseas excluding the USA. That includes Asia, Europe, Australia and South Americas. These are popular destinations for expats and digital nomads. 
However, not all major medical insurance companies will cover internationally, so it's very important you check before you purchase to ensure you're not left with a nasty shock. Some companies may only offer limited insurance in each country. 
Again it's best to double check and look through. I'd say as a whole, most insurance companies will but some of the cheaper ones clearly wont.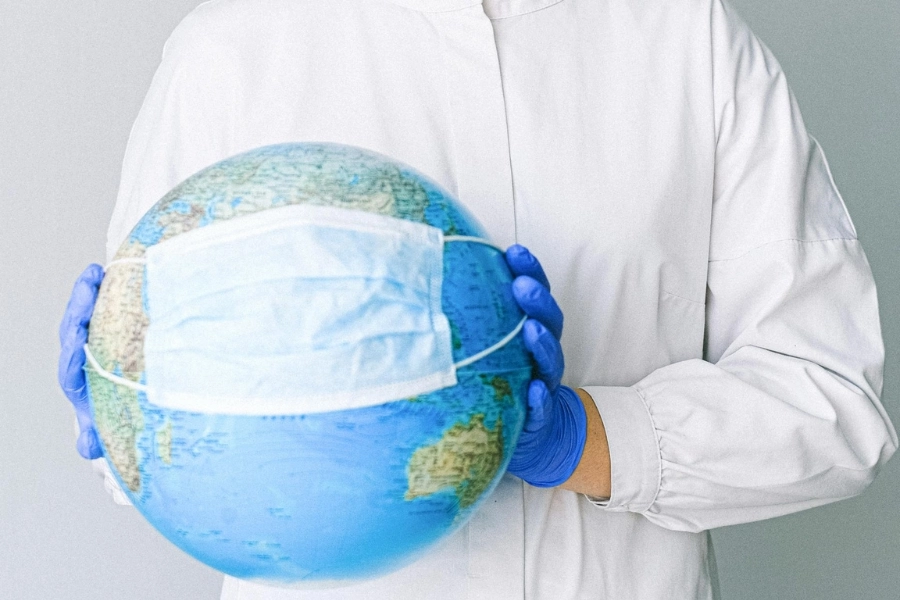 What Are The Essential Features Of Major Medical Insurance?
Right, so let's find out what is mostly covered when it comes to major medical insurance, this way you will be able to compare with my knowledge versus the quotation or insurance you are looking to go with. 
Ok, so major medical insurance commonly provides a range of essential features that is tailored towards providing comprehensive healthcare coverage. 
These usually include a set overall plan limit per year, which could be up to US $2,000,000 depending on the tier of the plan. Our major medical insurance will cover up to $1,000,000 in expenses. 
So, you can have different tiers and covers when it comes to this coverage and I'll take you through some below. 
Firstly you've got inpatient benefits. These are a cornerstone, covering room and board, intensive care, and surgical services such as surgeons' and anaesthetists' fees. All of the majors that you need covered. 
Next up is outpatient benefits. These might also be included, covering things like general practitioner visits, specialist consultations, and prescribed medication. Generally any outpatient treatment needed immediately prior to, or immediately after, inpatient treatment, is usually covered.
Many plans offer full coverage for emergency room treatment and specific conditions like kidney dialysis and oncology. Also, additional benefits may also include wellbeing services like annual medical check-ups and vaccinations.
Lastly, as mentioned above ours also covers global security features for situations involving terrorism or hostage scenarios. 
Pros Of Major Medical Insurance For Professional Expats
So, what are the main pros for you if you are to choose major medical insurance? Well, firstly it provides high coverage limits, most of the time up to millions of dollars per year which ensures that if you have an emergency, you are covered and not left in debt. 
Here's an interesting article of stories of people who have taken the risk of not getting medical insurance and had to pay the price. 
Secondly, it is actually very comprehensive. Most plans will usually cover basically all inpatient, surgeries, and emergency services. This broad coverage is particularly useful for expats who may not be familiar with healthcare services in a new country. 
Thirdly, you are insured internationally. This is super crucial for expats who travel frequently or find themselves settling overseas in a country with high medical bills. You can travel around or move through different high risk countries with peace of mind. 
Lastly, it's affordable. Honestly, it's actually more affordable than you think. Major medical is covering you for all of the most important stuff. It's not over comprehensive, but it keeps you safe. This means it's still more affordable than most travel insurance.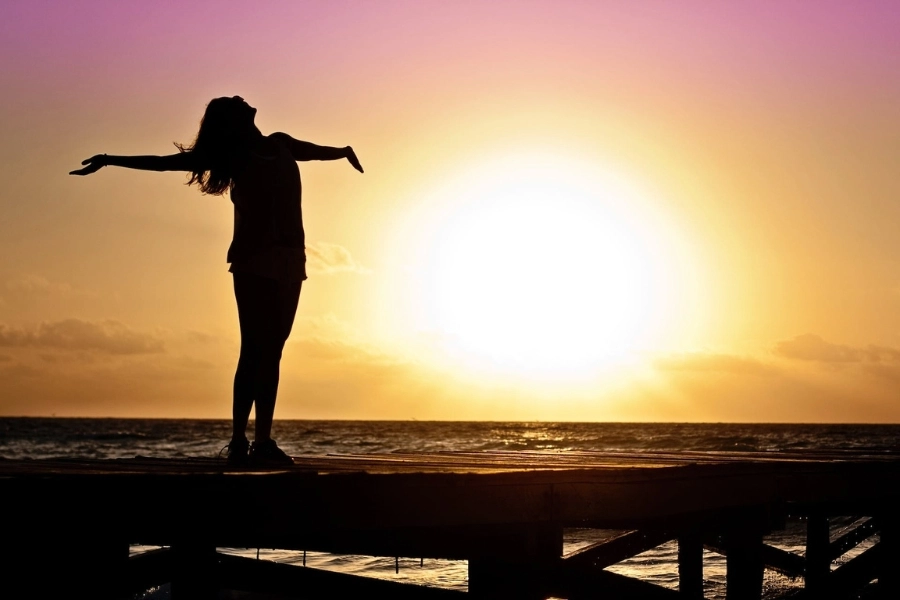 Cons Of Major Medical Insurance For Professional Expats
Now, with everything there is always a flipside. Although major medical insurance is good, it still might fall short on some areas of cover. This could eventually leave you in a bit of a pickle or bad situation. 
So, major medical insurance has limitations for professional expats. Firstly, while major medical insurance often provides broad coverage, it may not include specific treatments like alternative therapies or have limits on types of treatment like rehabilitation.
You're going to be missing out on outpatient benefits. This means you won't be covered for stuff like GP consultations, prescribed medication, oncology, annual checkups, vaccinations and eye-tests. 
You'll also be missing out on dental emergencies, which we all know are super expensive anywhere in the world that you are. 
Lastly, there can be a complicated claim procedure if you choose the wrong insurance company. This can be super time-consuming and quite frankly, just super annoying. The last thing you want is to have a hard claims process.
Luckily for us, we pay directly to hospitals, dentists and more so you don't have to stress about those sides of things.  
FAQs About Major Medical Insurance
Ok, claims typically require submitting medical bills and proof of treatment to the insurance provider for most insurers.
However, that can be a pain when you need to get treatment without paying out of pocket. Luckily we have simplified the process so you don't need anything out of pocket. Read more here.
Is Major Medical Insurance Tax-deductible for Businesses?
For businesses, premiums for major medical insurance are generally considered a tax-deductible expense, reducing the financial burden on the company. That way you can put your insurance or deductibles on your business. 
PS. Our major medicals don't actually have any deductibles, so you don't need to ever pay anything upfront. Find out what a deductible is here.
You should consider the geographical coverage, limit on treatments, and any optional add-ons that are tailored around your job role. Mostly go with plans that are covered internationally or the places that you most frequently visit. 
Our plans cover everywhere worldwide excluding the US only.
Is Major Medical Insurance Customisable?
Many plans offer add-ons or optional benefits, we have some good options for you to add on extras if you need too. Most of our plans are very comprehensive anyway so it should cover most of the areas you are looking for.
Ok so there we have it. My complete breakdown of major medical insurance and how you can choose it for yourself. Here's a brief summary of what we covered to help you as a friendly reminder. 
Major medical insurance provides comprehensive health coverage, making it a viable option for business professionals and global nomads. You will be covered for a wide range of healthcare needs, from routine visits to major surgeries and emergencies. 
Overall, it is a very necessary medical insurance plan and is designed to meet diverse healthcare requirements across international borders. Especially with our one. 
Now, if you have any questions don't hesitate to drop them in the comments below. Any stories or recommendations please feel free to share with us all as well.